New Zealand
With 8 government funded Universities, New Zealand offers a wonderful educational opportunity for students looking for a unqiue opportunity. 

New Zealand's higher education system also includes 18 institutes of technology and polytechnics, which offer vocational courses of varying lengths and levels, focusing on practical skills and hands-on experience.

International students account for 16%  (27,690) of the student population, with 60% of those at undergraduate. Citizenship of international students enrolled in NZ universities (Top 10 countries): China – 43%; USA – 9%, India – 6%; Malaysia – 6%; Vietnam – 3%; Saudi Arabia – 2%; Korea (Republic of) – 2%; Japan – 2%; Germany – 1%
A bachelors degree from an Australian or New Zealand university is considered to be the direct equivalent of a bachelors awarded by a UK university. A standard bachelors degree – such as a Bachelor of Arts, Bachelor of Business or Bachelor of Science – will take three years to complete, as it would in the UK. Professional and specialist degrees (such as the Bachelor of Physiotherapy, Bachelor of Veterinary Science or Bachelor of Fine Art) require a longer period of study to complete.
In New Zealand and Australia, general bachelors degrees in areas such as arts, science and business are much more flexible than the equivalent degrees in the UK. When you enrol on one of these degrees you'll select a 'major' (the subject you want to specialise and graduate in) but will also have the opportunity to study a number of different subjects during each year of your course. These are known as 'electives'.
Other examples here.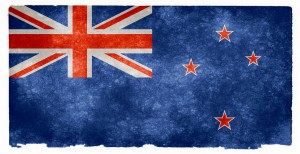 Tuition fees:
Average Tuition fees (in US Dollars/year):

Citizens: $4295
International students: $18,524

Examples for international students

University of Aukland arts/humanities: NZ$29,844
University of Aukland Business: NZ$35,372
University of Aukland Engineering: NZ$43,458
University of Otago Biotech: $31,200
University of Otago Business $26,622
University of Otago Social Sciences: $26,622
Download NACAC's Guide to Applying to New Zealand
Download this handy guide for International students
New Zealand University Profiles from Study Options
| | |
| --- | --- |
| | The University of Auckland |
| AUT University- | |
| | Lincoln University |
| Victoria University of Wellington | |
| | Massey University |
| The University of Waikato | |
| | The University of Canterbury |
| The University of Otago | |
Source of international students in New Zealand