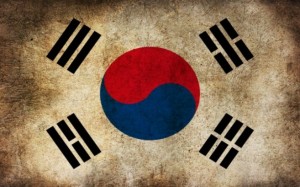 Korean University points:
There are 43 national and almost 180 private universities and universities.
376 official HE institutions that support 3.7m students and 60,000+ academic staff. This includes 179 private four-year universities, 43 national universities, polytechnics, cyber-universities and other types. Two-year and three-year Junior colleges number 149, with a student population of 770,000 and 12,500 faculty. In 1970 there were 160 HE institutions serving about 200,000 students.
SKY Universities are the most prestigious (Seoul National, Korea U, Yonsei). In 2010, it was reported that 46.3% of high government officials and 50% of CEOs of major financial industries were graduates of SKY universities. Also, over 60% of the students who passed the 2010 Korean Bar examination were graduates of SKY universities.
Advanced placement recognition policy varies considerably by institution. Check the Collegeboard AP website for specific details. 
Download NACAC's Guide to Applying to South Korea
Links
Unique aspects
George Mason University (US)

Economics
Global Affairs
Management
Ghent University (Belgium)

Molecular Biotechnology
Environment Technology

Food Technology
SUNY (US)

Computer Science
Mechanical Engineering
Technology & Society
The University of Utah (US)

Communication
Psychology
Social Work
Understanding Admissions to Korean Universities
Great webinar:
CIALFO Webinar
Applying to South Korea from Cialfo on Vimeo.
Overview
In Korea, the academic year runs from March to February; the first semester begins in March and the second semester in September. All Korean students applying for Korean universities are required to take the College Entrance Exam (Soo-Neoung) administered once a year in November. However, the students who have attended overseas schools may enter Korean universities without taking the Soo-Neoung. This is called "Special admission for overseas Koreans," and generally there are 2 categories.
2%
An extra 2% of freshman recruitment quota is given to those students who studied in overseas schools for more than three years and less than 12 years. Students are to attend at least 1 year of high school during this period.
12 years
For those who finished all their education (from G1 to G12), a separate 12-year special admission for overseas Koreans is available. There is no quota for this type of admission.
There are over 130 universities (24 national and 109 private) accepting applicants through this special admission. Students applying special admission for overseas Koreans are limited to 6 applications in one given academic year, but KAIST is an exception. Therefore, if one wants to, he/she may apply up to 7 universities in Korea.
Apart from the special admission for overseas Koreans, students may choose early admission (for merit of excellence in foreign language) that may not require the Soo-Neoung.
International Student or Overseas Korean?
Overseas Koreans are Korean passport holders who attended some schools in countries other than Korea. (See eligibility below)
International student status is given to those applicants holding foreign passport. In addition to themselves, their parents also have to hold foreign passports. If the family has Korean origin, they may be required to submit the document proving revocation of Korean citizenship. Students with dual citizens and students whose parents hold dual citizenships are not considered international students but will be categorized as overseas Koreans.
International student admission is separately administered from overseas Koreans. 
Eligibility for 2% special admission
Student:
In general, a student is to have studied 3 or more years in overseas. The minimum 3 years is applied, when studied consecutively including at least 1 year in high school. If student did not attend overseas schools consecutively, minimum 4 years of study with at least 1 year in high school is required. Some schools such as Ewha Women's University and Korea University may have breakdown categories in 2% eligibility like 6+ and 9+ years.
Parents:
If a parent is dispatched to Shanghai by a Korean company or the government, the eligibility is less rigid. The usual requirement is that both parents stay with the student for 2 years and more including 180 days in high school. If not dispatched by company or government, they need to stay with the student for minimum 3 years including 180 days in high school.
** Normally the student and parent both have to meet the criteria to be eligible to apply.
** Each university has different eligibility criteria, so students need to double check with the admission guide.
Fall admission
Seoul National University, Yonsei University, Sogang University and Sungkyunkwan University offer fall admissions for international students and overseas Koreans. Therefore, overseas Korean students are allowed to apply these 4 schools for September and additional 6 schools (+KAIST) for March.
Selection Criteria
100% Document Review
In general 12 years overseas students are reviewed by 100% documents, also some outstanding students are admitted based on 100% documents review.
Seoul National University only accepts students through 12 years special admission for overseas Korean and they only review the applicants' documents, with exception to arts, music and sports related major. Applicants to these majors are subject to performance exam and/or portfolio submission.
Yonsei University accepts some students through documents review only. 12 years special admission applicants are reviewed and offered seats through 100% documents review; while in 2% application, some outstanding students will be admitted in the first stage (documents review) and selected students are invited for interview process.
Document Review + Interview / Exam
While Korea University admits some outstanding students through documents review, most of the students need to go through the second stage. The second stage is mixture of exams and interviews. Depending on their prospective majors, they are subject to math exams and additional interview. Applicants to majors related to arts, music, and sports are required to take performance exam and/or submit portfolio.
Sungkyunkwan University also admits limited number of outstanding students through documents review, but other students may need to do interview and take Korean, English, and/or math exams.
Exam
Ewha Women's University selects students through exams. Applicants are to take English and Korean or English and math. And some seats are available for 12 years special admission applicants through 100% documents review.
For specific selection criteria and exam requirements for selected universities, see the attached excel document. For other schools, check their admission guide.
Application Documents
 Required application documents vary by colleges. However, the most common documents are as following.
Provided by school
High school transcript, enrollment certificate, and/or graduation certificate: when students are admitted they need to get attachment of Apostille.
Letter of recommendation
School profile (stating GPA grading system)
Proof of activities: usually each university states maximum number of supplementary documents that they accept and students often have to have them in certain order.
AP certificates or IB diploma
Elementary school / middle school transcripts, enrollment certificates, and/or graduation certificates may be required
Provided by students
Standardized test scores (SAT, SAT II, ACT, A-Level, etc.)
Language proficiency scores (English – TOEFL, TOEIC; Chinese – HSK; etc.)
Family register
Copy of passport (both parents and student)
Immigration record: entry-exit record
Awards, licenses, etc.
For specific documents requirement, student must check with admission guide.
Special Early Admission (with merit of excellence in foreign Languages)
 Students may apply for special early admissions such as "global talent" at Korea University, or "Albatross" or "self-recommendation" in Sogang University, etc. This type of application is based on the merit of excellence in foreign language and does not require Soo-Neoung. However, they may require interviews and/or essay writing exams. For specifics about language proficiency requirements and/or other selection criteria, students should refer to the admission guide.
KOREAN APPLICATION NOTES – JUNE 2015
Contributors: Daivd Shubair – ASDubai, Shaun McElroy – SAS Puxi, Jen Melton – ISBangkok and Cathy Curtis – retired:)
Thank you to all who responded with helpful advice and tips.  The Korean Application process is a complicated one.  Your Korean students will continue to be your "go-to expert" on your campus.  If you are lucky enough to get visits from Korean Universities or visit Korea yourself, then further insight is possible.
We encourage OACAC members to promote the idea/suggestion of a pre-conference one day event focusing on the Korean Application Process.
It should be noted letters of recommendation or other supporting documents  do not need to be hand carried by students.  The tricky part becomes on how best and when to send documents.  It is recommended you develop a system that works for your school.   However, it plausible for students to receive "unofficial" copies of transcripts to apostolate at the local Korean embassy.
Document Request Forms used for Korean and Japanese Applicants.
Compliments of IS Bangkok
Korean and Japanese Document Request Form.
General Overviews
There is big difference in how many years a Korean student has been out of Korea prior to applying.  Establishing this will dictate
First question: How long has the kid been out of korea for schooling?
–less than 3? Different entry standards and process
–3 to 11 years?–strict entry quotas.
–All 12 years?–most open in the sense no quotas, but for SKY still need to be outstanding.
A response to a counselor's initial email and questions
 There are two intakes for universities in Korea.  Fall and Spring with Spring being the main intake.  The application window for the Spring seems to be around the 1st of July or so? I will assume you all have mechanisms in place to handle supporting docs being sent during this window of time.  Some have staff who stay during the summer, some give students their packets…In any case, I think I have that covered.  I just need to better understand this window of applying is impacting Spring acceptances. Yes, there are two different time periods, but… there are many variations within those times.  The student could apply to Yonsei (not Underwood) twice.  He's denied and then he gets to try again IF HE"S BEEN OUT OF KOREA FOR 12 YEARS there is a HUGE advantage.  There are three different application systems and those kids who have been out 12 years (must be 12, not 11), get 6 extra applications.  But, the application deadlines are staggered, so it makes it really hard to tell when any one application is due.  I think having all of the packets ready to go when the kids graduate and then mailing them (institution to institution and never giving LOR's to kids, sealed or not) on the correct day, is the best way.  When the kid completes the transcript request form (a different one for Korean and Japanese from the usual transcript request form – Jen, can you send Tim the ISB form for Japanese and Korea?) he/she must indicate when the transcript needs to be sent.
 My main issue – I have a Korean student who is being predicted a 40 IB.  From her and her parents research, she can not get into any KU for medicine with a predicted 40.  (I've tried to counselor them to look at different programs, but the father insist she will not get into any top schools with a 40). They are adamant the school will only look at the predicted and NOT the actual scores which come out in mid-July.  Is this true? Why take a predicted when you can get the meat and potatoes a week later.I've spoken to Hillary about this and she is writing to a few of her Korean contacts as we speak. As soon as she hears back, I'll let you know.  If I'm reading between the lines correctly, they basically want you to report a higher predicted score than the ones the teachers predicted (Robin, Ffiona, Sheri,Ray and I are giving an Ethics session you might want to attend 🙂 ), because in fact it 'really' won't be counting.  I honestly don't know the answer to that, but I'd seriously doubt that if the IB scores were sent directly to the university to which she is applying (did she list Korean schools on her IB score requests?), that they wouldn't notice that there is a HUGE discrepancy.  Basically, though, I'm sure the family is probably right – a 40 seems incredible, but when your competition for medical school has 43 – 45's listed, then your 40 just won't make it.
 Are there websites or resource to help a foreigner better understand the process better?  I have helped Korean students in the past, but I seem to be having real trouble with this one.  I do not know the rules and procedures well enough to help find another viable solution. Sorry, don't know of one.
Three Different Pathways – insights from David Shubair, ASDubai.  He was a college counselor in South Korea for the past six years.
#1 – PATHWAYS FOR APPLICATION – TEUNGNEI
First and foremost, there are 3 "primary" pathways for admission to Korean universities: Teungnei, Sushi, and Cheongshi. For all intents and purposes, the Korean students we work with international schools will apply with the first two and, in many cases will apply with multiple pathways since they are allowed to. Let's focus on Teungnei exclusively for this email.
Teungnei is available for Korean students who have been abroad because of their parent's work for a minimum of 3 years, which, in most cases, must include Grade 10. It is conceivable that a student would use this route if they were in a school abroad for Grades 8-10 and returned home to Korea for the end of high school. However, for our cases, we are looking at students graduating with our schools.
Traditionally, Teungnei was considered the easiest pathway for admissions because it affected less students…fewer numbers of Korean students, overall use this pathway. However, this is changing more and more as greater numbers of Korean students go abroad for school. It is becoming more and more competitive. Since this pathway is exclusively for Koreans abroad, it will ALWAYS be utilized for them since it is exclusively for them. They would be silly not to use this pathway for application. Teungnei has two variants:
Variant 1: Teungnei for a student who has been abroad at least 3 years, but less than 12
For these students, which presumably are most of our Korean students, applications to all universities that offer this pathway (one of the things hard to understand is that not all Korean universities will offer this, but many do. For example Seoul National does not offer this) will open on July 1st and close on July 3rd. Universities will allow for a couple of days for supplemental documentation to come in, but not more than a few days.
For universities that offer this variant of Teungnei:
Application Opens: July 1
Application Closes: July 3
Couple of days are allowed for getting in materials. As you can see, this deadline would not allow for consideration of AP or IB results at the deadline of application, which may explain why the family told you that predicted grades are more important than actual. However, it is not entirely true that actual grades are not considered. If all of the data above qualifies a student, they pass the first round and, if deemed worthy of passing the first round, then other data that comes in is considered.
Answers Come Out: End of August to December
Given the fact that answers with this pathway do not come out until the end of August, all data (i.e. APs and IBs) are considered in decisions. However, your student's predicted scores are vital by July 3rd, since they qualify her to get past the first round of consideration – this is done in conjunction with everything outlined below. Once a student is considered potentially admissible, they will then take into consideration final marks like IBs for decisions that come out August and thereafter.
Start Date for Studies: March
Factors Taken Into Consideration:
Students who qualify for this variant are assessed on the following criteria based on the category of university they are applying to (Ugh, I know):
1) Typically More Prestigious Universities (i.e. Yonsei, Korea University, Sungkyungkwan University)
Sadly, this too is complicated, as they are different categories of universities in Korea. More prestigious universities like (Yonsei, Korea University, and Sungkyungkwan) look at:
Interview + Transcript, GPA, SAT/ACT, Predicted scores, SAT Subject Tests, Letters of Recommendation, Essays. Basically the kind of things we are familiar with in North American admissions.
2) Other Universities
Other Korean universities, including Ewha Women's College, which is considered prestigious overall have their own Teungnei.
They administer a university admissions test and admissions will be based off of the test results. They will take a look at the factors above, but their decisions will be results based. This test is not the major Korean admissions test we all hear about. It is a general admissions test created by the individual university. The procedure becomes less holistic and very straight-forward this way.
THE KICKER!!!: Only 2% of any entering class for a specific field of study will be accepted via this Teungnei variant route. Typically the absolute top international candidates are selected from this route. But that doesn't mean it is over for the rest – to be explained in my next installment
VARIANT #2: TEUNGNEI FOR STUDENTS WHO HAVE BEEN OVERSEAS FOR THEIR ENTIRE ACADEMIC CAREER – 12 YEARS
This pathway is very special and applies to only a select few of the Korean students overseas. Odds are that they have been overseas for less than 12 years. However, if this is the case, then they are considered a special Teungnei pool.
Application Opens: Mid May
Application Closes: Mid June
Decisions Come Out: June 30th at 2PM 🙂
Start Date for Studies: Fall (not March)
These students are considered a very special category and they actually start their studies in the Fall and not with the main intake in March. Since they are Korean citizens, they do not qualify for pure international admissions…they have this special pathway
Factors Taken Into Consideration (SAME AS OUTLINED FOR VARIANT #1):
Students who qualify for this variant are assessed on the following criteria based on the category of university they are applying to:
1) Typically More Prestigious Universities (i.e. Yonsei, Korea University, Sungkyungkwan University)
Sadly, this too is complicated, as they are different categories of universities in Korea. More prestigious universities like (Yonsei, Korea University, and Sungkyungkwan Interview + Transcript, GPA, SAT/ACT, Predicted scores, SAT Subject Tests, Letters of Recommendation, Essays. Basically the kind of things we are familiar with in North American admissions.
2) Other Universities
Other Korean universities, including Ewha Women's College, which is considered prestigious overall have their own Teungnei. They administer a university admissions test and admissions will be based off of the test they create for admissions. They will take a look at the factors above, but their decisions will be results based. This test is not the major Korean admissions test we all hear about. It is a general admissions test created by the individual university. The procedure becomes less holistic and very straight-forward this way.
THE KICKER!!!: Many Korean students consider these kids the absolute luckiest because there are typically no limits to the number of students who can enter a particular field of study from this pool. It is unlike Variant #1. Hoever, in the grand scheme of things, this really does not affect many Korean students. If a student has spent their entire life overseas, they will likely go to university overseas.
Ok, that is all for now concerning the Teungnei pathway. As mentioned in the beginning, Korean students often apply with multiple pathways to the same university. I'll explain why in my next installment, which will cover the Sushi pathway. As for sushi, I need to go grab dinner now. Hope this intro helps…more to come in the next few days.
However, the are a couple of problems with Teungnei. First, as mentioned yesterday, universities that offer that application pathway only reserve a very small percentage of accepted students into a field of study for Teungnei applicants – 2%. Given this, the absolute top candidates usually will be drawn from this pool. Of course, the one exception is the Teungnei variant #2 applicant, who has been abroad their whole educational career for which there are no caps. Second, not all universities offer the Teungnei pathway. Seoul National University is an example of a university that doesn't offer Teungnei.
#2 THE SECOND PATHWAY – SOOSHI
This application pathway is very convoluted as there are a myriad of pathways incorporated within this pathway, but, in general, students abroad, as well as domestic Korean students can use this application pathway and gain admission from it. One pathway within Sooshi that our students will utilize is called the Global Teukgija pathway. The Global Teukgija strand can be used by Korean students attending a foreign school in Korea too. But it's probably better for us to generalize Sooshi since its beyond complicated. Overall, this is considered more of the "regular" route for applying to university for Korean students.
Who Can Utilize This Pathway?
Korean students living abroad, as well as Korean domestic students. Basis of consideration for admission is generally the same for both types of applicants.
Application Opens September 9
Application Closes September 12
Similar to the pathway described yesterday, universities will allow a few days for any supporting documents to come in. Given the fact that this occurs in September, students coming from AP, A-Level, IB backgrounds will have real data to present. If your student has the option of applying Sooshi, then her IB scores will definitely be available for consideration using this pathway.
Application Decisions
Decision will be released in early December (December 9) and may continue to come out until January.
What Is Taken Into Consideration for Admission Using This Pathway?
Similar to the Teungnei pathway, applicants must often interview and provide their: transcript, GPA, standardized testing scores, evidence of extra-curriculars, letters of recommendation, and essays. Domestic Korean students would be providing the same kind of information for consideration using Sooshi.
In theory, domestic Korean students could their Korean national exam results, the Seunung, for consideration (I'll go over this test a bit more tomorrow) since the test's results come out in early December, however this probably would be very rare as many believe that their ability to adequately prepare for the Seunung would be hampered by concentrating on so many other factors that Sooshi takes into consideration. However, it is theoretically possible.
Advantages of Applying Sooshi
This pathway is considered the most "normal" admissions pathway, so it's going to be utilized by most students. There are some definite advantages to Sooshi. First, universities accept more students using this pathway than any other and many universities will actually publicize that more students will be accepted into programs using this than any other pathway. Second, remember that the absolute top candidates who can apply Teungnei will be taken from that pool (2% of a major's entering class), so if a student applies Sooshi, they know that those candidates have been filtered out of this round of consideration.
In a weird way, consider Teungnei kind of like early applications and Sooshi kind of like regular decision applications. However, a student applying Teungnei who is not accepted will not be deferred into the "regular" Sooshi pathway. The student would need to make separate applications for each of these pathways for consideration.
In a recent conversation I was having with a student, he gave an example of Korean University's Business program. The program accepted only 8 from Teungnei, but publicized accepting 60 from Sooshi (in reality they ended up accepted much more than 60). So, students know that their chances of getting into a program are increased with this route, so why would they not use it if available?
Disadvantages of Applying Sooshi
Students are going up against domestic candidates as well.
Overall, students are trying to amplify their chances of getting admitted, so they apply using multiple pathways if they are available. Tim, I think it would be very interesting to hear what pathways your student is trying to use. It sounds to me as if the family is saying the predicted scores are more important because they are using the Teungnei route and that application deadline is July 3. They know that they have to make it past the first round of consideration in that route and that decision will be made before the official results are in from the IB
#3 – THE THIRD PATHWAY – CHEONGSHI
This pathway depends almost exclusively on the results of the Korean university standardized entrance exam, the Seunung. In truth, some other factors are taken into consideration, such as GPA, but they factor into the equation far less than the results of the Seunung. The exam is offered only one time a year and the results are used as the primary determination for entrance into university. Given the idea that it is basically an all or nothing pathway, the test is taken extremely seriously and the stories of test day are well documented (closing air space and city blocks around test locations, nearby business being closed, stock market opening later, doting parents wait outside with gifts and refreshments as their children exit the battle field, etc.).
Interestingly, this test, or series of tests, are not completely uniform. The test has sections that everyone will take (Korean language, Mathematics, and English), but then there are subjects students will choose to take that are most closely aligned with what they would like to study in university (this might be dictated by university programs). So, it's kind of like a combination of the SAT and SAT Subject Tests.
Since students will be applying based off of the results of this examination, then they will spend a considerable amount of time (years) and effort preparing for it, which makes it highly unlikely that they will spend time and energy working on other things that would be part and parcel of a Sooshi application, as those things would get in the way. However, it is theoretically possible that a student could apply Sooshi and Cheongshi (the results of the Seunung would be available by the time that Sooshi pathway decisions are released. I don't know about you all, but I do know that some students living overseas go to Haekwons (private institutes) for Seunung tutorial services, but I have never personally worked with any students who have chosen to do this.
The Seunung is offered exclusively in Korean language, except for the languages sections, and it is basically a Korean curriculum examination. I have had students when I was in Korea, who scored near perfect SATs and had absolutely stellar records of academic achievement, who very candidly admitted that there is no way they could handle the rigor of that test, especially since they have not been educated in their subjects in Korean language, focused on Korean literature, or learned Korean social studies, etc.
The traditional primary pathway for Korean students to enter university had always been by taking the Seunung, however this is changing and Korean admissions are actually becoming a bit more holistic – the review of factors identified in the Sooshi pathway (described yesterday) are being considered more and more. It's probably about 50/50 Cheongshi and Sooshi, but universities are starting to advertise the Sooshi pathway more by saying that the majority of their entering classes are being filled this way. This is probably a good thing since the all or nothing approach of the Seuneung test has invariably led to a number of disturbing consequences, such as increased rates of adolescent depression, stress and suicide (the country is sadly in the top ten for global youth suicide rates).
Who Can Utilize This Pathway?
Korean domestic students, as well as those living abroad. However, it will almost exclusively be Korean domestic candidates.
Test Date One day in mid November
Duration The whole day. Close to 9 hours. Testing starts in the morning and can end around 5PM.
Test Results Available Beginning of December
Application Decisions
University decisions for Cheongshi applicants come in January (this year it was the end of January)
Application Opens December 19
Application Deadline December 23
Application Decisions Released End of January
What Is Taken Into Consideration for Admission Using This Pathway?
Seunung exam results are the primary determinant
While historically it has been thought that a great exam result automatically gets you into a prestigious Korean university, the competitive nature of admissions is making it so this guarantee is no longer 100% guaranteed. Students scoring in the 99th percentile are often still denied for spots. This causes an awful lot of pressure on students to be perfect because they know even a perfect score doesn't guarantee anything. In recent years, apparently the test has become slightly easier, resulting in more perfect scores, which has increased the need for students to score even higher. Odds are students will get into prestigious universities with a near perfect score, but, as is the case with Medicine, there is no guarantee that they will be admitted into their field and/or the university of their choice.
Ok, that's all from me on this topic. Hope it helps in understanding the pathways that Korean students will be choosing from. For all intents and purposes, Korean students abroad will use the Teungnei or Sooshi pathways.
Obviously what I have done doesn't even go into the documentation and application support issues and questions we all deal with on a regular basis. I have to admit, I really like hearing how so many of you and so many schools do not provide the students with packages and, instead, send directly to the universities. Jess, we hand over packets to our students, which makes me personally uncomfortable due to the obvious ethical implications, but it is what's apparently always been done here.
When push comes to shove, the students are compiling massive accumulations of documents, certificates, etc., not because they are formally required to, but as a bi-product of the hyper-competitive nature of admissions. Sadly, this mentality often spills over into the applications they are making to other countries. They are trying everything to be perfect when they know that being perfect isn't even good enough.
I'm not as versed on the workings and lobbying of the professional organizations we are a part of, but I think it would be excellent if OACAC, CIS, and the likes could lobby Korean universities to clearly state that they will not accept supplemental documentation unless it comes directly from the schools. Or if it was a professional plank that we abided to in a membership statement of ethical practices or a student's rights and responsibilities statement. Peer pressure, anyone?. Maybe this has been done already…I don't know. 🙂
KAIST is Special:
KAIST gets to do their own thing because they are special. Students go there on government sponsored scholarships. Keep up their GPA and they get paid to go to uni. It was set up by an act of parliament and has always enjoyed privaedlged admission status. Something like 80% of the classes are taught in English and students can actually choose their majors after three semesters instead of upon application (although they do indicate a major on application.
From Shaun McElroy- SAS Puxi
The Korean Government limits the number of programs a student can apply to as 6. Think of it like UCAS.
KAIST is exempted from this. Why? Because they are KAIST.
12 years out is magical. Not easier necessarily, but with no quotas, the unis can take who they want—i.e., all outstanding students. For the 3 to 11 year at Yonsei, for example, there are four seats for Biology. That's it. Long gone are the easy days for being out three years.
Kaist application is very similar to US both in format and timing (Usually early December).
Yonsei and SNU have a special admissions in spring (March and April) for kids out 12 years. This is separate from what David is describing. A kid could apply then, get rejected, and apply again in the summer. Go figure.
The rules change ever year. So you have to pay attention to the websites. When I say you, I mean your korean speaking students and family.
You will hear a lot of "I must hand deliver this". Nonsense. Ask them to give you a name and contact at the university you can speak to.
While the Koreans joined the Apostile convention which means technically they are supposed to get their documents certified by the Korean Embassy where their school is, most of our kids are exempted. We have a fare few kids apply to Korea each year which may be the reason.
My understanding is not only medical school really hard to get into (like everywhere else), but for  a korean living outside it is even more difficult (see year 3 vs 12). In fact, until last year, Catholic University did not take applications from 12 year out for medical school. They did last year.
Check out UNESCO's interactive map