Hong Kong Universities Notable facts: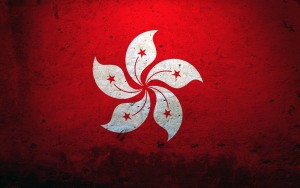 8 public and 8 private higher education institutions
Plus one American art college (SCAD)
Follow a UK style to learning and instruction but education was revised so university degress now are 4 years
Direct entry to Law and Medicine
Virtually all courses are taught in English
Chinese students are capped at 20%–9000 Chinese students with about 5000 other international students
Very familiar with IB and A-Levels; becoming more familiar with US education. Admission often based upon predicted results of external exams.
Check out the Guide for IB students wishing to study in Hong Kong for help information.
Also helpful is Bridge U's Guide to Studying in Hong Kong
Hong Kong Universities use Advanced Placement scores for admission purposes. More details at the Collegeboard AP recognition website.
Timeline
Spring Junior Year: Research Universities
Early fall: Applications open typically early September
Mid-November: University of Hong Kong deadline
Mid-November HKUST early deadline
Mid-January: Regular deadline for many universities.
Application Procedure
For most universities you will apply directly on the university website.
Most HK University applications require:

Your personal information
list of programs you are applying for,
your transcripts and/or IB Predicted grades
statement of motivation (similar to a personal statement in the UK)
Useful websites
Not sure what you want to study? Try this tool which allows you to enter you primary courses (it is designed for A-Levels, but you can put in your three Higher Levels for IB or Advanced Placement courses).
Looking for a deeper exploration of career possibilities? Career Explorer offers one of the most comprehensive and interesting set of reports after answer questions for about 30 Minutes. And it is completely free.
The Complete University Guide — Studying in Hong Kong
Unique opportunities
HKU Admissions Webinar
HKUST admission tips
Admission talk overview at HKUST
Check out UNESCO's interactive map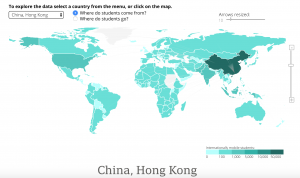 Publicly-funded Local Degree-awarding Institutions :
Self-financing Local Degree-awarding Institutions :
Institution Providing Locally-accredited Non-local Degree Programmes :
Self-financing Institutions Providing Locally-accredited Sub-degree Programmes :