Click on the flag below to learn about the country's university opportunities:
Growth of English taught programs
The number of English-taught programmes was counted as 725 in 2001, 2,389 in 2007, and according to the present study, 8,089 in 2014.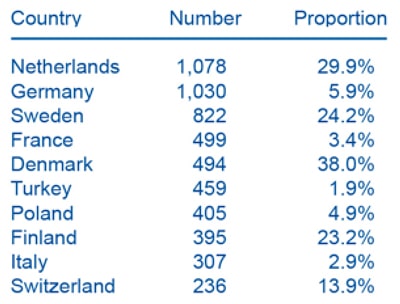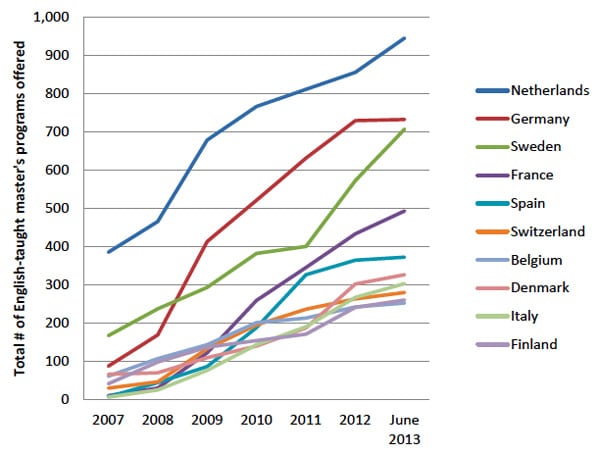 English proficiency index
Europe has, by far, the highest English proficiency of any region in the world, and the region's average score improved slightly since last year despite the high baseline.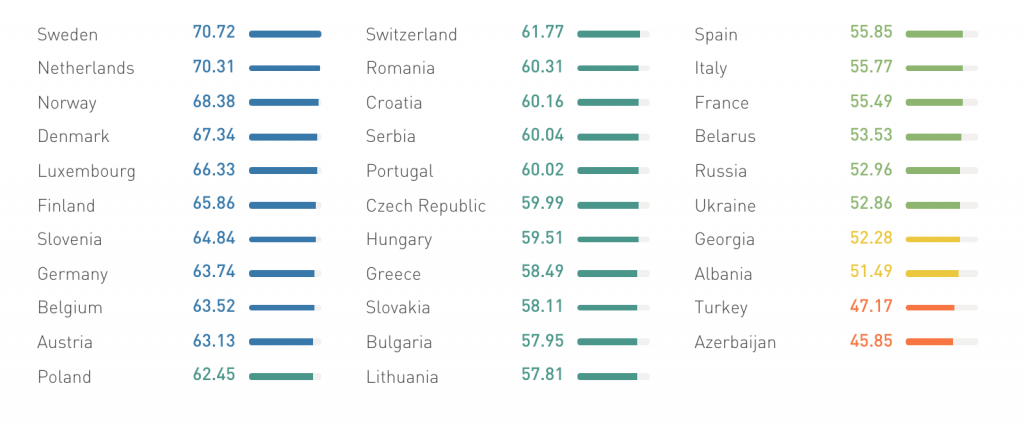 Learn more here.