Ireland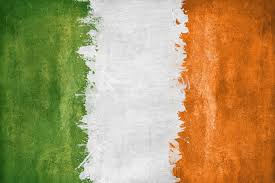 Download NACAC's Guide to Applying to Ireland
Irish University Key Facts and Unique Aspects

Key aspects of the universities in this country
Number of English speaking programs.
Entry Qualifications
IB Recognition
NACAC Guide
Trinity College Dublin offers a dural degree with Columbia University in 9 Subject areas.
Application Process
How to apply based on citizenship
EU: Apply via CAO –cost 45 Euro

Rank order your programs
Decisions are based on final results

Non EU: Direct application
For Veterinary science use VMCAS
Application timeline:
When to do what by
Register by February 1 with CAO
Tuition fees:
Average Tuition fees (in US Dollars/year):

Citizens: $4963
International students: $17,498

Examples for international students

Trinity College Dublin arts/humanities: €19,426
Trinity College Dublin Business: €25,436
Trinity College Dublin Engineering:$54,430
Research Links
Unique aspects
There are 8 universities in Ireland.
There are 14 institutes of technology located around the country:-
**part of Technological University Dublin
Check out UNESCO's interactive map