Japan
86 National Universities
93 Public Universities
607 Private Universities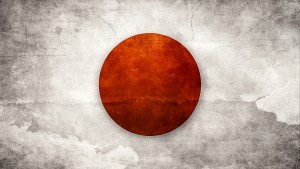 Download NACAC's Guide to Applying to Japan
Keypoints
Most program start in April.
Back in 2004, only 3 universities offered programs in English. Now many more–28 Universities. The number of foreign students at Japan's universities rose 12 percent to 267,042 last year, suggesting a target of 300,000 international students by 2020 will be met.
Note: Some programs exclude Japanese Citizens. There is a lack of clarity what to do with dual-Citizens.
For students LIVING in Japan, they must be 18 before you start classes. No exceptions. But for students outside of Japan, age is not a consideration.
Students can work 28 hours a week as students. It is becoming easier to stay and work after graduation.
How to apply to Japanese Universities
No centralized system and application; no centralized due date. No documents will be accepted if late.
Application brochures (details: paperclips and red pens). Read whole application brochure entirely–15 to 50 pages. They are very specific, from use red pens or do not staple, glossy photos.
Application periods (up to four…more about this with other warnings), from October to May. Some may allow you to apply to multiple rounds. Depends on the universities.
School documents need to certified by school stamp including

Certificate of expected graduation (legal name and birthdate)
Letters of recommendation
Transcript

Testing. Most universities will require/accept

SAT or ACT
SAT subject tests
Ap scores
IB predicted grades. 49% of Japanese overseas applications were IB compared to 18% in the USA and 12% in Britain. Domestic Japanese 23% entered universities in Japan compared to 32% in US and 17% in Britain.
TOEFL (minimum requirement)–one university even requires it of every student, even native speakers.

On Campus Interviews may be required
Hefty deposit payments and incompatible deadlines for payment (first semester tuition–up to $8,000). Here is information on scholarships.
Information for current student: Japan Study Support
Background reading
Webinar with CIALFO on applying to Japan
Applying to Japan (International Programs) from Cialfo on Vimeo.
Check out UNESCO's interactive map