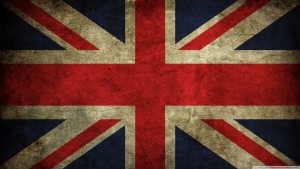 UK University Key Facts and Unique Aspects

There are 126 Universities in the United Kingdom (England, Wales, Scotland and Northern Ireland)
Predicted IB and AP/SAT scores essential. Other exam based qualifications also acceptable.
SAT, ACT and SAT subject tests could be helpful
Can direct entry to Law, Medicine, Vet science and Dentistry
Most degrees are 3 years; Vet Science and Medicine is 5 and 6 years.
All Universities accept UCAS–Maximum of 5 programs
Download NACAC's Guide to Applying to the United Kingdom
Check out the Guide for IB students wishing to study in The UK for help information.
Most UK universities accept Advanced Placement scores for admission purposes. More details at the Collegeboard AP recognition website.
Cool Country facts
Application Process
Typically students will apply through a portal called UCAS. Many high schools create an account so they are UCAS centers–student's should apply through this version by getting the buzzword from their University counselor/advisor.
You can apply up to five programs. Medicine, Dentistry and Veterinary sciences limit you to four programs, but you can have a fifth one outside of these areas.
Deadlines: All students should aim to apply by January 15th. Universities will reply by March 31 and the student can confirm enrollment in early May. Many universities may well review your application much sooner if you submit it earlier.
All programs at Oxford and Cambridge also have a deadline of October 15th.
The UCAS application consists of

Biographical information
A listing of the courses you are applying for
Your educational qualifications
Your personal statement-– Use this tool to analyze your personal statement or this one. UCAS offers this fabulous template to get you started.

Once you apply, the application goes to your counselor who will

Verify your qualifications
Add your predicted grades and
attach your reference
and then send it to UCAS who will distribute to your choices.

Some finer points:

Can only apply to Cambridge or Oxford, not both.
Growing number of universities also accept the common app. You are still limited to applying to a total of five.
There are no quotas for international students except in Medicine and Dentistry. You can learn more about pursuing medicine in the UK here or Dentistry here.
You may have to take an entrance exam depending on the subject and university.
Some universities may require the IELTS UKVI which is the same as the IELTS but has more test security. Typically students who are right at the minimum qualifications for a course, may be required to take the UKVI.
Some universities/courses require interviews, sometimes via skype or in person. Oxford and Cambridge will invite you to interview:
Application timeline:
Spring of Junior year: Research courses of study and universities (see links). UCAS application goes live late May for the following year. This means you can create an account and start filling in your application.
Early September: You can submit your application anytime after this date.
October 15: Deadline for Oxford, Cambridge plus ALL Medical, Dentistry and Veterinary Science Programs
January 15: Deadline for International Applications
March 31: Universities are expected to reply by this date.
May 1: Accept your firm and insurance offers
Early July: Results come out and conditions can be lifted or go to clearing.
Please note dates and deadlines in UCAS.
Tuition fees:
Average Tuition fees (in US Dollars/year):

Citizens: Up to £9,250 (Residents on UK.EU only)
International students: $17,498

Examples for international students

University of Edinburgh arts/humanities: £20,950
University of Edinburgh Business: £20,950
University of Edinburgh  Engineering: £27,550
Imperial Engineering:£30,250
Imperioal Biology £31,000
Research Links
Not sure what you want to study? Try this tool which allows you to enter you primary courses (it is designed for A-Levels, but you can put in your three Higher Levels for IB or Advanced Placement courses).
For applications and course search, use UCAS
For comparing quality, use Discovery Uni (formerly Unistats), sponsored by the UK government, powered by student reviews of their courses.
For good advice on course selection in high school use Informed Choices
Another great resource are the book guides by Brian Heap. Check out the online version.
Great discussions and insight at the Student room
Handy website to explore deeper a student's subject specific interest: MyHEPlus — done by Cambridge. Could be useful for Oxford or other intellectual places where a kid has a deep passion for a subject.
Oxford offers a similar thing called OxPlore
Another great resource is InsideUni's Subject guides
Rankings, ALSO known as League Tables
University Profiles
Subject Profiles
Student reviews

Hear from the students themselves at the Student Crowd. Still in its infancy, with the top university having 800 or so inputs from the students, the reviews are not fully developed yet, but there are some possibilities to help you understand a place better.
WhatUni has 180,000 plus comments on universities and their courses. It is a searchable database, by university or courses.
The UniGuide has perhaps the most thorough set up for grading a university, but it would benefit from open ended comments.

There is nothing like visiting a university in person–check for specific Open Days here.They also offer useful advice and questions to consider.
Help for Medicine
Unique aspects
OxBridge
There is no university called Oxbirdge, but rather two distinct, world class universities: Oxford and Cambridge. Students can only apply to one, not both. Both offer the famous tutorial system (here is an interesting history and reflection the tutorial experience). How to choose:
Cambridge
Guide to Cambridge Colleges
Pros and cons of each Cambridge College
Cambridge applicants wishing to interview in Asia must complete COPA (Cambridge Online Preliminary Application)
Entrance assessments (not exams) are fairly key—some are done prior to being invited to interview; others are done at the interview. Here is a full listing; click on hyperlinks to get to examples (which are on the subject pages. These are designed to be hard.
Oxford
Great webinar on preparing for OxBridge admissions
Resources
Podcast episodes from David Hawkins, The University Guy
Sources of international students in the UK:
Check out UNESCO's interactive map