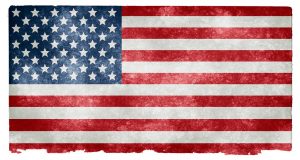 USA
Searchable database for studying in the USA
Not sure what you want to study? Try this tool which allows you to enter you primary courses (it is designed for A-Levels, but you can put in your three Higher Levels for IB or Advanced Placement courses). Another favorite is the FREE MyMajors assessment. In about 20 minutes you will get a personalised report of majors you may find suitable
Use the Common App where ever possible. Accepted by over 800 universities, it is one stop shopping.
US University Key Facts and Unique Aspects

With over 4500 colleges and universities, there is something for everyone such as:
Many colleges follow a semester system, but there are some really  

innovative 

calendar

 systems like 

quarter

 systems

 and 

block 

schedules

. Some allow you either a longer holiday or more immersive learning in J-Term (as in January).
You can pursue hundreds of different majors. You 

may well enjoy the challenge of 

creating

 your own major

–—over

 

1100 colleges

 let you do this now. Unlike the UK and Europe, Law and Medicine are post degree programs you pursue after your bachelor degree. 

Beyond your major, colleges have very different ways of educating you. Some follow a more  open curriculum, letting you define your learning outside of your major. Others may have a more prescriptive approach known as a 

Core

 Curriculum

 and/or follow the 

Great

Books

 tradition. 

Some may require you to pursue a Capstone and Senior Thesis; many will allow you to pursue Undergraduate research
Have you considered how the community will treat each other? Does you college have an 

Honor

 Code

 or offer 

Service

 learning

?
There are privately funded and publicly funded universities in the USA. One hidden gem to consider are Honors Colleges at the public universities–this will give you a higher quality, more intimate education for a fraction of a private school price. College transitions has the skinny on 50 programs. Here are 20 questions you should ask. 
Some colleges offer unique partnerships with other universities like:
Application Process
How to apply is the same for everyone
Many universities use the Common application. If possible, just use that.
Some public universities such as California, Texas use their own application portals.
Entry Qualifications
Most US Colleges will accept the US high school diploma, IB Diploma or other diploma. Some may give you credit for IB or AP scores.
Many traditional require SAT or ACT. This past year, virtually everyone was test optional, meaning you do not have to send any scores. See a complete list here. Go deeper and explore a campus' Mid-50th SAT/ACT score (IE what a typical student scores). Many will let you self-report.
Application timeline:
When to do what by
For many colleges the regular deadline is January 1. Some exceptions include:

University of California: November 1 to 30
University of Texas–Dec 1 (Priority Nov 1)
University of Florida–November 1
Georgia Texas Oct 15 (Early Action)

Investigate now to take charge of your deadlines.
Some colleges offer Early Action (Apply by November 1 and find out either mid December of end of January if you are in.
Some colleges offer Early Decisions (Apply by November 1 and find out mid December). This is binding, meaning they they admit you, you will withdraw all your applications from around the world.
Tuition fees:
Average Tuition fees (in US Dollars/year):

Private: $XXXX (same for Citizens and non-Citizens alike)
Public Instate
Public Out of state:

Examples for international students
Research Links
Touring campus via videos with
Reading reviews on Unigo
Reading reviews on Niche
Liberal arts Education
The USA is home to about 200 Liberal Arts and Science Colleges. Many public schools offer a liberal arts education. 
Learn about the advantages for pursuing business through a liberal arts lens.